Nongfu Spring's multiple irregularities on the standard issue have long attracted the attention of industry associations. On the 3rd, the Beijing Barreled Drinking Water Sales Industry Association issued the "Circular on Proposing the Discarding of Bottled Water of the "Nongfu Spring" Brand by the Marketing Enterprises of the Barreled Drinking Water Industry in Beijing", requesting that the barreled drinking water be provided in Beijing. All sales companies in the industry immediately dismantled Nongfu Springs bottled drinking water products.
The notice issued to various sales companies in the barreled drinking water industry in Beijing pointed out that in view of the Nongfu Spring drinking water produced by Nongfu Spring Co., Ltd. recently, there have been multiple quality standards issues exposed by the media, not only suspected of violating the The relevant provisions of the National Standardization Law are also suspected of false propaganda and misleading consumers, resulting in great social repercussions.
Through multi-inspection and evidence collection by the association, it was ascertained that during the period of sales of bottled drinking water of the Nongfu Springs brand in Beijing, no product standards and related products of bottled drinking water of the Nongfu Springs brand produced in the Beijing area were provided to the municipal government authorities and sales companies. Qualification certificate.
In order to effectively safeguard the stable development of the bottled drinking water sales market in Beijing and the legitimate rights and interests of sales companies and bottled water consumers, since the date of this announcement, Beijing barreled drinking water sales companies have immediately "Drinking bottled water products are treated as shelves, and they are prepared to explain and answer bottled water consumers' instructions. All barreled drinking water sales companies must properly retain the Nongfu Springs bottled drinking water producers and themselves. The relevant sales agreements and all relevant supporting documents signed by the units are prepared to protect their rights and interests through relevant legal channels.
Check out our metal bag handles selection for the very best in unique or custom, our metal bag handles mostly made of zinc alloy, with a number of sizes, shapes colors and technologies to choose from, we also offer ODM & OEM services, welcome to customize your own style.
In order to meet the customer's one-stop purchasing needs, we opened a hardware factory, which specialized in manufacturing various types of hardware for handbags, shoes, clothing and other ornament and craftwork fields, with the history of 14 years. Covering an area of 3000 square meters and having 15 professional technicians in the design and development teams, they can develop more than 100 new designs each month. There are 4 die-casting machines in the workshop can produce 1, 000, 000PCS products every month.
Main products: Metal logo and label; Metal lock for handbags; Letter logo; Metal zip puller; Handbag Metal Handle; Handbag pendant; Snap Hook ; D Ring ; Square buckle; Pin Buckle; Adjustable buckle; Rviets; Metal studs; Eyelet; Shoes buckle; Decorative buckle for garment; Perfume Bottle Cap; Ornamentation and artware etc.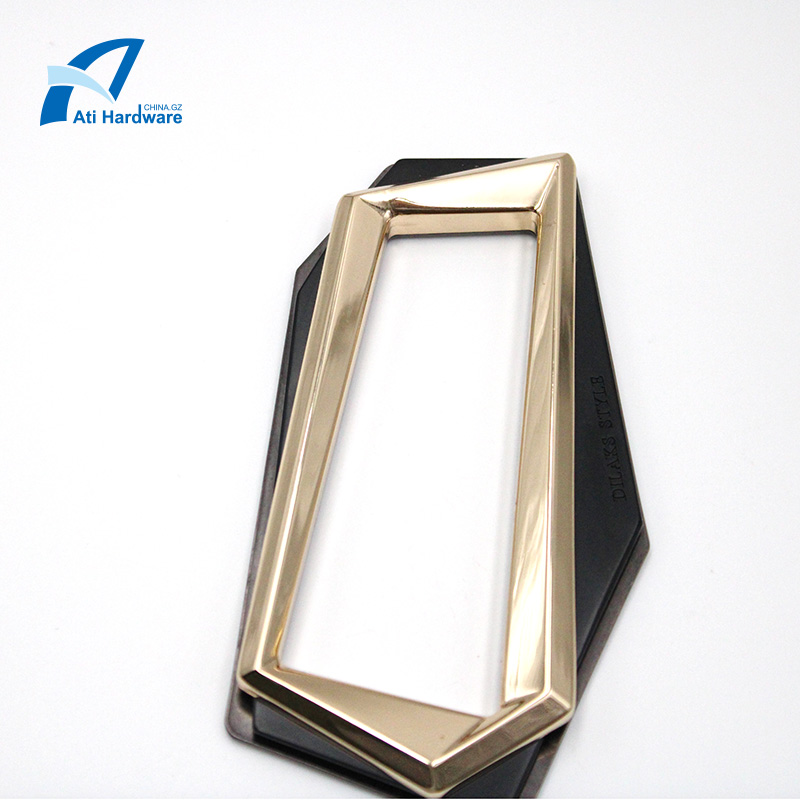 Chain Strap Bag,Leather Bag Handles,Wooden Bag Handles,Mini Handbags With Handles
Guangzhou Jerryan Leather Co.,Ltd , https://www.jerryanbag.com